Are you looking for a professional career with a steady salary and the potential to earn sales commissions? Are you detail-oriented? Do you enjoy working with people?
If you are interested in sales, marketing, or customer service, you may consider becoming an Apartment Leasing Consultant. It can be a fun and exciting career that allows you to interact with new people every day.There is a wide array of career options in real estate leasing, from apartment homes to commercial properties.
But how to become a Lewis leasing consultant? The information below is all you need.
How to Become a Leasing Consultant
Lewis Leasing consultants are real estate professionals that handle all aspects of sales and apartment leasing. They take part in the daily functions of the business and report to a Community Manager or Leasing Manager. Some responsibilities include:
Advertising the property
Showing the property to prospective tenants
Negotiating and explaining the terms of the lease
Handling lease applications
Conducting background checks and financial verifications of potential tenants
Responding to tenant requests or complaints
Leasing consultant salaries vary by region and type of business. They may also will be based on your qualifications. But even entry-level positions can offer lucrative hourly rates and sales commission.
If that sounds like something that interests you, then follow the steps below, and you will be well on your way to a new career.
1. Planning
Consider why you want to be a Lewis Leasing Consultant. What are the things you are good at and enjoy doing? So often people think a career sounds great but don't think through whether they will actually enjoy and excel at the day-to-day functions of the job.
Leasing Consultant  positions require excellent communication skills and attention to detail. Basic computer skills, writing ability and file management will be involved as well. The work can be fast-paced and involve different tasks and projects and will almost certainly include engaging with new people on a daily basis. Of course, specific functions of the job can vary by the type of industry you choose. But be sure that you are comfortable with the skills necessary to work in the real estate leasing business.
2. Education
Many Leasing Consultant positions do not require a four-year degree, especially in Apartment leasing. However, if you are someone who is planning to get a bachelor's degree, consider one in business or real estate. Sales and marketing classes may be also be beneficial.  If you are interested in commercial real estate leasing, but are not in a position to get a two- or four-year degree, you may consider taking some real estate courses. These will cover things like property laws, drafting leases, and real estate financing. This will help you have a better understanding of the basic principles involved with commercial or office property leasing. It also will make you better prepared for all types of real estate employment and more competitive in the job market.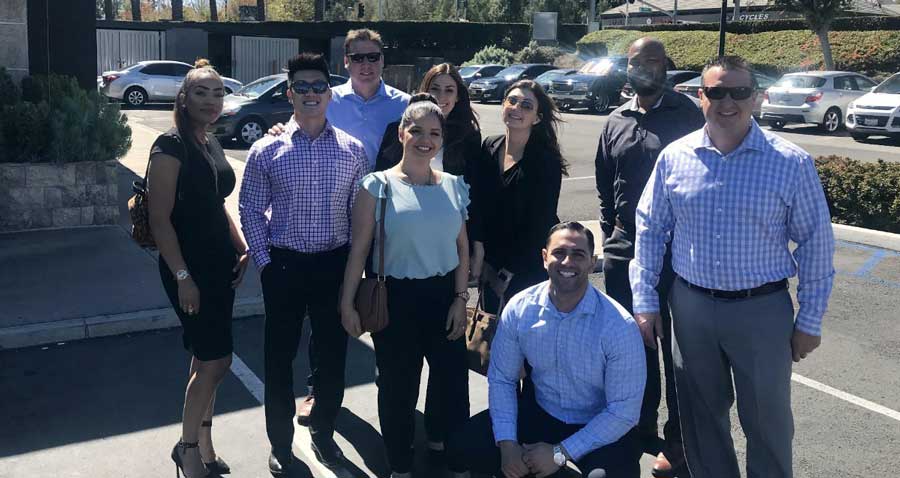 3. Certification
Beyond formal education, there may be some qualifications that you have to meet to land a Real Estate Leasing career. Again, these may differ depending on the type of position you will be pursuing. Certification laws also vary by state. Some require a license for any business dealings involving real estate. Even in states that require real estate licensing for leasing agents, there may be exceptions. For instance, they may not mandate one if you are working under a licensed broker within the company. Positions involving leasing of temporary housing may be exempt as well.
4. Experience
If you are not jumping right into commercial real estate leasing, you can still gain experience in similar fields, such as residential leasing. Matching experience could include sales positions at retail stores or customer service experience with small to large organizations. This experience will help you learn how to interact with people, use your sales skills and provide customer support. Even working as a server at an upscale restaurant could help you hone these skills. Think outside the box. Any kind of customer-service-oriented position will be beneficial down the road.
5. Consider the Job Market
When deciding on how to get your foot in the door of the real estate leasing world, take a look at the job market in your area. Do a broad search of what is available and consider the pros and cons of each position. This will help you have realistic expectations for what is out there. Career opportunities change with the economy, so don't be discouraged. The job you want may not be available today, but that could change tomorrow. You may not find the exact job you are looking for right out of the gate, but remember that an entry-level sales position may help you get your dream sales job down the road.
6. Put Yourself Out There
Now that you have the tools you need to succeed as a Leasing Consultant, you are ready to start applying for positions. First, create a resume or update your old one. If you have limited experience or training, you may look for companies that offer an engaging training plan to help you be the best in your new career. Businesses like Lewis that invest in you will ensure you have the right skills to succeed, offering a variety of opportunities to advance.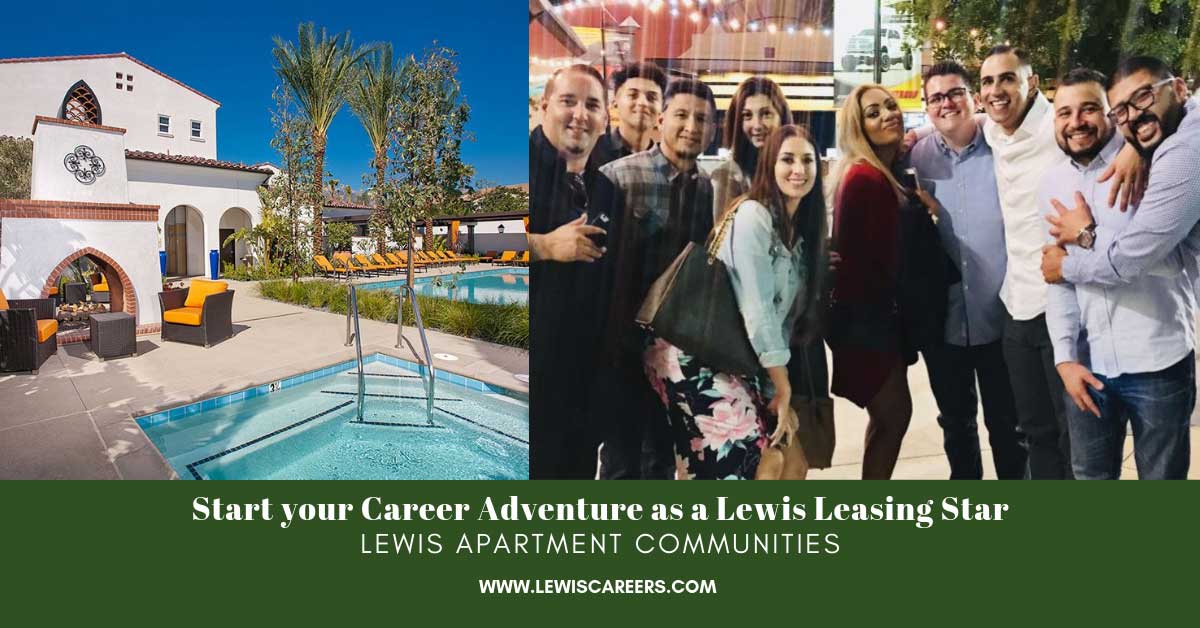 You Are Ready
Now that you know how to become a Leasing Consultant, you can get the ball rolling. Starting something new–especially a different career–can be a bit scary, but if you have the knowledge of what it takes, you can be confident that you are moving in the right direction to becoming a successful  Leasing Consultant. Good luck!
David Draper is the Director of Talent Acquisition for the Lewis Group of Companies. David is proud to be a part of a successful, stable, and winning team dedicated to its projects, its people and its community. Follow David on Twitter @LewisRecruits.